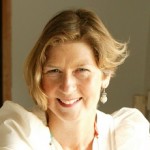 ONE DAY WORKSHOPS and HEALING RETREATS for 2017
Sunday 24th September, 2017, Kent UK
BREATHE! A one day workshop that shows you how you can uncover your deepest self using breath alone.
BREATHE!
When the white missionaries arrived in Hawaii, the local shamen waited patiently to see what magic their connection with God would allow them to perform. When it became clear that they neither knew how to heal nor how to walk over hot lava coals barefoot, it was confirmed that there was something strange about these new arrivals. The Hawaiians called them 'haoli' : the breathless ones, because these white people didn't know how to breathe.
Breathing is so simple but so powerful. this workshop draws on techniques Anna has learned from China, India and Hawaii. These techniques alleviate physical symptoms, like digestive issues, vertigo and panic attacks. They also alleviate pain and rebuild your energy. Finally, we will use the Hawaiian 'ha' breath to go beyond the body and release profound emotional blocks.
We will work in small groups ( no more than 12 )
BREATH WORKSHOP KENT Sunday 24th September, 2017 Bloomsburys of Biddenden, Biddenden. TN27 8ED 10.30 am – 5 pm / £80 for the day To BOOK this workshop or for more information please contact me
TRANSFORMATION WORKSHOPS 
Gain deep insight into the source of problems in an enjoyable and unusual day.
TRANSFORMATION WORKSHOPS  Each workshop is a day of targeted practical exercises that will help you break through specific problems that have held you back.
These workshops are designed to teach you the tools to work with yourself and uncover the feelings that have stood in your way. Working through the layers of energy in your body, you will learn how to uncover patterns that have remained buried there and release them safely. Working on yourself in small groups can transform your approach to your life and have a profoundly beneficial effect on your circumstances, your relationships and your health. Together the workshops can deliver a profound transformation of your outlook and your experience of life. They can be taken in sequence or individually. Feel free to start with the workshop that resonates most deeply with current difficulties and follow the sequence through.
Coming up next ….
YOUR UNCONSCIOUS BEAUTY: HEALING HARMFUL HABITS
'It has been your thoughts which have made you feel alternately weak and strong. You have seen how your health has exactly followed your subconscious expectations.' Sri Yukteswar
This day links you into the power of your unconscious mind and shows you practical ways you can work with it so you can use it to help, not hinder you. Drawing on many of the traditional techniques of the Hawaiian kahunas you will learn simple methods to work with your strengths, instead of live with your weaknesses.
Physical tensions associated with this chakra: problems with sexual organs or gynaecological troubles; difficulties with food and addictions; lower back pain that equates to an emotional problem you have not resolved.
Mental associations of weakness in this chakra: difficulty expressing your emotions, or in making choices for what feels good for you; excessive restlessness
TACKLING ADDICTION: YOUR UNCONSCIOUS BEAUTY
Saturday November 11th, 2017 College of Psychic Studies, London

To 

BOOK

 this workshop, and for more information, please contact College of Psychic Studies,  
16 Queensberry Place, London SW7 2EB phone: 0207 589 3292
https://www.collegeofpsychicstudies.co.uk/events/view/id/901/your-unconscious-beauty-healing-harmful-habits
EMBRACING YOUR POWER: HEALTHILY SELFISH
'The hard core of egotism is difficult to dislodge, except rudely. With its departure, the Divine finds at last an unobstructed passage.' Sri Yukteswar
The energy of the solar plexus is the colour of the sun, the blazing power of yellow. We all have this energy in our physical bodies but it can be difficult to know how to use it. Some of us don't know our own power and others use and abuse their power, becoming excessively self-conscious or excessively controlling. This workshop will show you how to use exercises in thought and movement to release anger, increase your confidence, strengthen your will, and open to love.  It is focused around the way you see yourself and the way you feel that others see you. You will get the opportunity to explore your self-image and become comfortable with the person you want to be.
Physical associations of tension in this chakra include problems with skin, eyes, stomach, liver and pancreas
Mental associations of tension in this chakra include anger, shyness, low self esteem, excessive planning, and arrogance
EMBRACING YOUR POWER: HEALTHILY SELFISH
Winter term 2017 College of Psychic Studies, London Date TBA
HEALING THE HEART : UNLEASH YOUR ROCKET FUEL
Focused on understanding the nature and the power of love, this workshop helps you see the many variations on relationships that we call love. You will see how your understanding of loving relationships has developed and how patterns have been repeated in your life. You will have a clearer understanding of how you present yourself in love and how you can love without suffering.  Using a traditional Tibetan techniques (lojong) and profound breathing exercises, you will learn how to release hurt and how to free up your heart energy for your positive benefit and the creative good of those around you.
Physical associations of weaknesses in the heart chakra include breathing difficulties, autoimmunity, and problems in the breast or chest area.
Emotional associations of tension in this area include difficulties in relationships, jealousy, possessiveness or loneliness.
tba 2018, London. to inquire or book contact here
FIND INSPIRATION:YOUR UNIQUE VOICE
This workshop is focused around the throat chakra, the source of your intuition and self-expression. This is a workshop for you to determine the difference between success and happiness in your life. You will discover how you set goals for yourself or hold yourself back and how well you know what makes you happy. Everything that you have learned in previous workshops will feed into this discovery of your unique voice. You will take home a method to determine the changes you want to make in your life and a clear sense of purpose to bring them about.
Physical weaknesses in this chakra include problems with throat, arms, hands, shoulders and hearing,
Emotional tension here leads to difficulties in setting goals for yourself or in knowing what makes you happy.
tba 2018, London. to inquire or book contact here
SETTING A COURSE: RECOGNIZE YOUR MISSION 
Some part of you already knows every lesson you are learning in your life. You have guided yourself towards the disasters as well as the triumphs in order to learn the lesson you needed to learn from them. This workshop will help you understand the purpose of the painful experiences you have had as well as how to use them for your benefit. You will understand more clearly your mission and develop a clear sense of purpose for the next phase of your life. In this final workshop you will learn to open yourself to the sense of connection to your higher guide, and to Universal Consciousness.
Physical weakness in this level of your energy include tinnitus, hormone imbalance and nerve or brain disorders.
Emotional weakness here leads to a sense of pointlessness and disconnection.
SETTING A COURSE: RECOGNIZE YOUR MISSION tba 2018, London. to inquire or book contact here  
OVERCOMING ANXIETY  – HERE TO BE HAPPY
'Look fear in the face and it will cease to trouble you.'
An innovative workshop, aimed specifically at people who suffer from insecurity and fear :This workshop is focused on tools you can use to strengthen the energy of the root chakra. The root chakra is THE fundamental place to start beginning a process of self transformation. The tools you will learn in this workshop will help you boost your physical energy as well as your confidence and sense of comfort. You can begin to incorporate practices that will ultimately lead you to a wholly new vision of the world and your place in it.. 
Physical tensions associated with a weak root chakra: Problems with digestion and lymph system (elimination system); feet; legs; bones; nose; sinuses; teeth; balance. Low energy.
Mental associations of a weak root chakra: Insecurity
and and fears about things related: money, job, home. Difficult relationship with mother. General anxiety. fear. lack of trust.
OVERCOMING ANXIETY:HERE TO BE HAPPY tba 2018, London. to inquire or book contact here  
HEALING RETREATS 2017
November 17-19, 2017
PRAGUE, CZECH REPUBLIC ,
Which are the experiences that interfere most with our joy in life? Fear; anxiety, negative emotions and harmful appetites, anger, to name the key ones. Tools to understand and overcome all of these feelings in yourself will be taught at this powerful three day retreat in the village of Bast, near Prague. The course is taught in English with simultaneous translation into Czech.
To inquire or book contact click here to contact Dana   
October 16- 20, 2017
CUTAR, MALAGA, ANDALUCIA, SPAIN
Reach Beyond Your Limits :
A chance to relax, restore and explore in the warm environment of southern Spain. We will have a small intimate group to explore the physical, emotional and spiritual dimensions of the barriers we perceive in our lives. You will learn tools from yoga, meditation and healing to uncover blockages and create change in a safe and nurturing environment.
To inquire or book contact here